(January 2008) All new and updated for 2008! Proposal Kit Pro 12.0 includes over 500 pages of new material and Proposal Pack 9.0 includes over 300 pages of new material. Most of our other products have also been updated with new material including much more support for writing government grant proposals.

With Proposal Kit you create well thought out, structured, and persuasive arguments to convince your prospects to give you their business - which helps keep you in business instead of your competition.
The cost effective, immediately downloadable and easy to use solution with versions supporting Windows, Macintosh and Linux and multiple office suites such as Microsoft Word & Office, OpenOffice, StarOffice, Word Perfect and Appleworks.

Proposal Kit, Proposal Packs, Contract Pack and Proposal Pack Wizard are a suite of business proposal and contract management products. Use Proposal Kit and related products to start your business proposal and contract management or improve your existing sales and contract material. Proposal Kit and Proposal Pack users land more clients after using our material, which can mean the difference between staying in business or not.
Get started immediately, order and download now
One-time only license fee for unlimited uses
Your data resides securely on your own PC, not online
PC based, work where you need to, not tied to the web
Create a 1 to 300+ page proposal framework in minutes
Pre-designed layouts and graphic themes save you time
Break out of your writers block
Price your services more accurately
Impress potential clients with professional-looking proposals
Stand out from your competition
Protect your intellectual property and legal interests
Save days or weeks of proposal & contract development time
Save thousands of dollars in legal and writing fees
Improve your bottom line
Help prevent being taken advantage of
Close more sales and make more money
Used by new and existing businesses
Used by everyone from freelancers to corporations
Improve the protection of your existing contracts
"Best Practices" built into your proposals from the start
A business resource you will refer to for years to come


With Proposal Kit, your clients receive the detailed price quote and proposal they need and you get the business you need. Best of all, prospective clients see clearly that - hands-down - YOU are the best person to handle their business.

Proposal materials are now available in a variety of packages to fit many proposal and contract needs.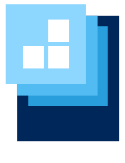 Professional Proposal Kits - Turnkey proposal kits to assist you in creating proposals and contracts.

=================================================================

Proposal Kit is perfect for technology professionals
US, Canada, UK and Australia web & CD-ROM contracts
Covers proposals and detailed contracts for many situations
Over 200 detailed contract and agreement documents
Over 270 self-guiding pre-designed proposal chapters
Over $6700.00 worth of contracts included
IT Companies
Web and Graphic Designers
Software Developers and Programmers
Multimedia and Flash Developers
CD-ROM Production Shops
Freelance and Contract Workers
Video, Photography and other Media Producers
Internet Marketers and SEO Specialists
Hardware and Networking Service Providers
Part-time Professionals to Established Firms
Used by thousands of developers worldwide
Used in university web design courses
Large collection of human resources templates
Hundreds of pages of material including: project estimate spreadsheets, interview questionnaire, planning checklists, sample proposals, editable proposal templates, editable contract and agreement documents, site layout diagrams and more
Do you know the 4 important steps you must take before sending a non-paying client to collections? Proposal Kit Pro includes the forms and instructions you need to do it properly.
Over 1600 pages of material
Fully customizable
Downloadable
One-time only license fee for unlimited uses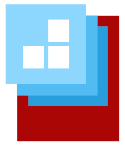 CLICK HERE FOR MORE INFO

=================================================================

Over 140 unique graphic designs available
Buy 2 Proposal Packs and get the 3rd one free
Includes $300.00 worth of sample proposals free
Business proposals for any type of business
Improve the look of your existing proposals
Over 270 self-guiding chapters included (Cover Letter, Title Page, Executive Summary, Cost Summary, Services, Resume, etc)
Supports writing general business proposals, government grant proposals, organization grant proposals, business plan funding proposals, book proposals, resumes, quotes, sales letters and short form contracts
50 complete sample proposals also included
Includes pre-proposal inquiry letter and examples
Includes non-disclosure agreements
Includes general work order agreements
Includes proposal development and analysis checklists
Includes proposal status tracking spreadsheet
Includes supplemental manual for Federal grant writing
Fully customizable
Downloadable
One-time only license fee for unlimited uses


The Proposal Packs are designed for use by virtually any business (not just technology professionals). You could be a web site developer looking for new business, an accounting firm proposing a solution to a prospective client for payroll and accounting services, an IT product and service supplier proposing a system to a prospective client, a teacher applying for an educational grant, a business owner creating a business plan for an investor, an author proposing a new book to a publishing company or a lawn care company pitching your services to a local condo complex.


If you are an individual or company providing products or services, you can use a Proposal Pack to help get the job or sell your product.

Stand out from the crowd and show your prospective client what you can do for them, how you plan on doing it, why you are the best candidate, what you have done for others and that you understand their business and needs.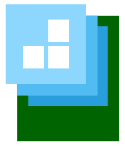 =================================================================

Create a 1 to 300+ page proposal framework in minutes
Automate tedious proposal management tasks
Directly integrated with Microsoft Word
Manage multiple Proposal Kits and Proposal Packs
Built in mail merge wizard and data manager
Built in document recommend wizard
Quickly create proposals in 4 easy steps
Downloadable
One-time only license fee for unlimited uses


Proposal Pack Wizard is a software interface for use with your Proposal Kit and Proposal Pack template products. The Wizard interface helps automate many tedious and repetitive tasks related to the proposal development process. With our 5 minute Quick Start guide you can have a complete proposal framework ready to edit in minutes.

=================================================================

Over 200 detailed contract documents
Ala carte contracts also licensed individually
Over 600 pages of material
Covers a wide range of technology related specialties
US, Canada, UK and Australia web & CD-ROM contracts
Short form and long form contracts
Multiple payment plans
Subcontractor and employee agreements
Human resources templates
CD-ROM replication and development contracts
Computer services contracts
Fully customizable
Downloadable
One-time only license fee for unlimited uses


Formal contracts do a lot more than just protecting your interests -- they also send a message to a client that you are a true professional, and you should be paid on time. You can easily customize each contract to match your specific needs. Contract Pack is designed for web, CD-ROM, software, hardware, advertising, multimedia, IT and other computer technology related businesses. Our contracts are very extensive and can also be used to improve your existing contracts with additional protections you may not have considered.


CLICK HERE FOR MORE INFO